New Members and Visiting Players are always welcome…
General Weekly Information
The events below are suspended until further notice due to Covid-19 restrictions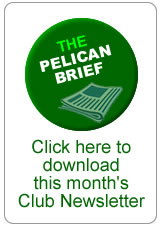 | | |
| --- | --- |
| Monday | 3.00 pm – Open 3 Bowl Nominated Pairs – Mufti |
| Tuesday | 1.00 pm – Men's Nominated 3 bowl triples – Bowls Attire |
| Wednesday | 1.00pm – Ladies' Day – Club Selected – Bowls Attire |
| Thursday | 8.45 am – Open Nominated Pairs – Bowls Attire 1.00 pm – Open Nominated Pairs – Bowls Attire |
| Friday | 3.00 pm – Open 3 Bowl Nominated Pairs – 16 ends – Mufti |
| Saturday | 1.00 pm – Open Nominated "Jackpot" Pairs – Mufti |
| Sunday | 9.00 am – Fortnightly – "Crack a Jack" – Mufti |
Phone the Games Office on 07 54921032 or e-mail pelicanwatersbowlsclub@pelicanbowls.com.
Games start at 8.45 am and 1.00 pm in summer and 12.30 pm in winter unless otherwise stated.
Names accepted on Entry Sheets.
Dress – Bowls attire unless otherwise stated.
Check entry forms on outside Club Notice Boards for changes to Start Times.
Please check in at the Games Office at least 15 minutes before the game time.